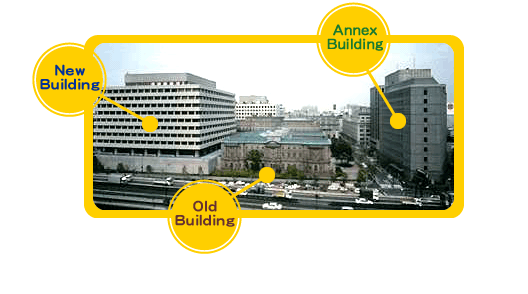 Welcome to the virtual tour of the Bank of Japan!

Please click on the building you would like to visit.
In the New Building, the Bank's operations are explained.
In the Old Building, building features and the Bank's history are explained.
From the Annex Building, where the Bank's Currency Museum is located, you can access the museum's website.